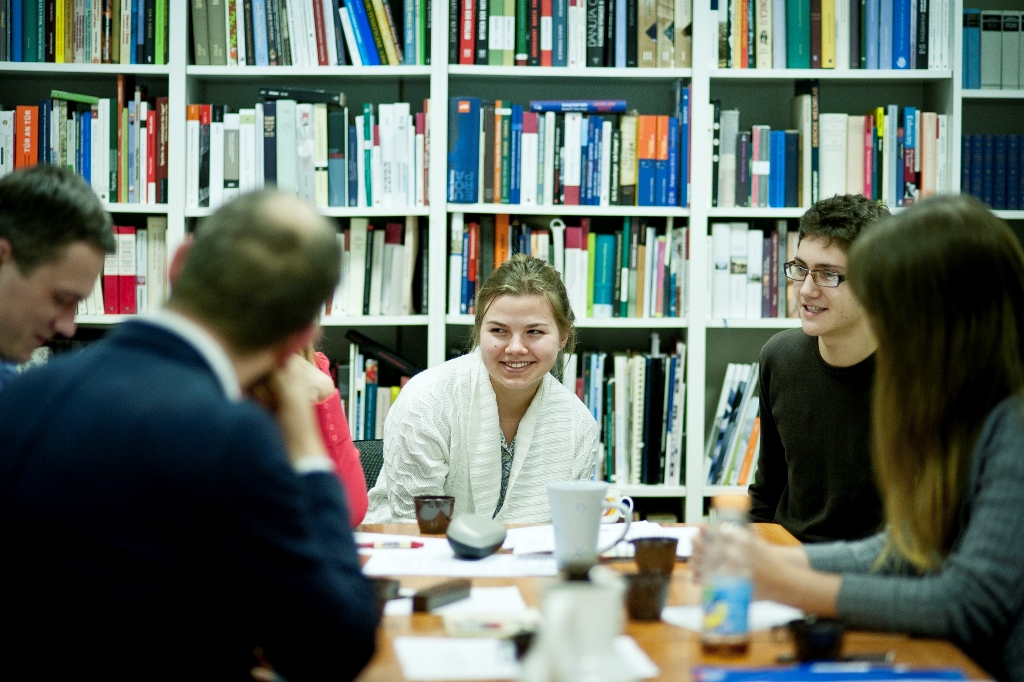 The Center offers a Certificate of German Studies program designed to promote German-language skills, active engagement in German academic discourse, and a general understanding of the most important German political, cultural, and historical events. EHU's Certificate of German Studies program is taught mostly by native speakers and offers the opportunity to acquire a solid foundation in German as an academic language.
It prepares students for academic and professional exchanges with German-speaking countries.
The Certificate of German Studies program consists of five courses providing a total of 16 ECTS credits. The program is conducted annually and includes the following:
Excursions to Berlin and Dresden
Two seminars on German history and culture (6 ECTS)
Two seminars on German language for academics (6 ECTS)
Optional class on German politics, law, or media (3ECTS)
Job application training (1 ECTS)
Participation in the program and individual courses are open to students and alumni of all universities in Vilnius with German-language skills of at least B1 level. To learn about European language skills assessments and to assess your own, click here.
The Certificate is offered in cooperation with EHU's Foreign Languages Center, Freie Universität Berlin, Technische Universität Dresden, and EHU Förderinitiative e.V., with the support of the German Academic Exchange Service (DAAD).
Topics of recent seminars:
The Certificate for German Studies includes:
Preparation for studies in Germany
Learning the German language with native speakers
Experiencing innovative and transnational methods of learning
Participation in excursions to Berlin and Dresden
Brochure Vilnius Zertifikat für Deutschlandstudien—Wintersemester 2014/2015
Contact
Daivita Jackevičienė, EHU Center for German Studies Coordinator, deutschestudien@ehu.lt.