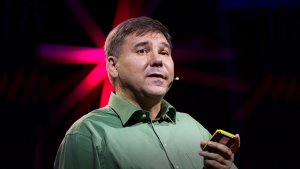 The 10th Bachelor's and 12th Master's graduation of the Vilnius-based EHU will take place at  the St. Catherine's Church. It is expected that 172 new Bachelors and Masters will graduate in 2018. Ivan Krastev, ceremony's guest of honor, is the founder of the European Council on Foreign Relations (London, UK) and Board Chair of the Center for Liberal Strategies (Sofia, Bulgaria) and will address the graduates with a keynote speech. For the sixth time, a Distinguished Alumni Award will be awarded during the Graduation ceremony.
The ceremony starts at 1 pm. You need to take your seat at least 20 minutes before the start. Approximate duration of the ceremony – 2 hours.
At 7 pm, an annual Alumni Homecoming starts at the new campus of EHU, located in the former Augustinian monastery of the UNESCO World Heritage-listed Vilnius Old Town.
NB! You must register for both events via this link by June 27. Please, inform your EHU friends about the alumni homecoming. If you have questions about the alumni reunion, please contact us via andrei.khrapavitski @ ehu.lt.
Photo: Ivan Krastev. Copyright: TED
St. Catherine's Church, Graduation ceremony venue: