EHU provides students from Belarus and the region with an education in the European liberal arts tradition in a free and democratic environment — an opportunity, unfortunately, not available in Belarus today. Education at EHU does more than immerse students in a range of subjects and disciplines. It promotes a transdisciplinary approach, critical thinking skills, as well as civic engagement that empower them to develop innovative solutions, ideas, and enterprises.

At EHU
students are free to express their opinions and challenge ideas presented in the classroom without fear of reprisals;

students and scholars are free to conduct research without ideological restrictions;

students and scholars are free to express their political views and are encouraged to be active members of civil society;

students and scholars are encouraged to express themselves in Belarusian and explore their Belarusian heritage;

governance and finances are overseen by an international Governing Board.
Mission and Strategy
Since its founding in Minsk in 1992, the European Humanities University has remained committed to produce and disseminate socially responsible and critical knowledge in the social sciences and the humanities, ensure quality education through the integration of study programs with research, creative and applied projects.
EHU uses its potential for the development of a European intellectual space without borders, the return of knowledge to Belarus, the establishment of innovative social partnerships, the development of civic education, and the broadening of human rights and potential through freedom of speech, thought, and research.

Academic Freedom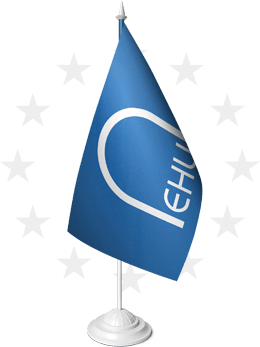 EHU is a haven of academic freedom — the only Belarusian university that operates in a free and democratic environment. EHU is an integral part of the European and world academic community. The University recognizes European values and in its activities is guided by the provisions of the Great Charter of Universities, the European Higher Education Community and other norms of the international scientific and academic community.

Structure
Students
EHU offers undergraduate, graduate, and doctorate degree programs in both low and high residence modes as well as non-degree courses in the humanities and social sciences. Since 2011, EHU students, faculty, and staff have been qualified to participate in series of exchange programs designed to promote European cooperation in higher education, student and staff mobility, and cooperation between higher education institutions and enterprises.
High competitiveness of EHU study programs significantly increases the chances of students to find employment in various fields of activity both in Belarus and abroad. All EHU graduates receive diplomas recognized throughout Europe and North America.
More
Alumni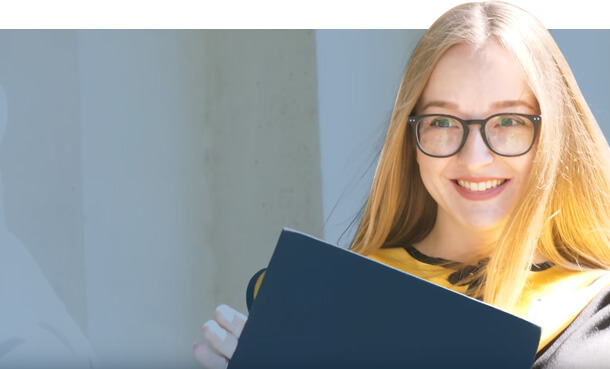 EHU has around 3,000 alumni who attended the university either in Minsk or in Vilnius. 2124 already graduated from EHU in Vilnius. According to our surveys, the majority of them reside in Belarus, but others are spread around the world. The Distinguished Alumni award is annually presented for outstanding achievements of our alumni.
EHU alumni are in demand on the labor market of Belarus. According to the results of the latest Alumni survey, about half of EHU graduates earn more than the average monthly salary in Minsk. Many graduates seek additional educational and professional opportunities in more than 30 countries.

Honorary Doctors
The "Honorary Doctorate of the European Humanities University" degree is conferred upon the most prominent scholars, statesmen, public, religious, and political figures of the Republic of Belarus and other countries to honor their outstanding accomplishments in humanities and social sciences, university education and culture; their distinguished contributions to the development of democracy and the realization of the principles of the rule of law; and their outstanding contribution to the development of culture and effective promotion of intercultural dialog.

More about Honorary Doctors