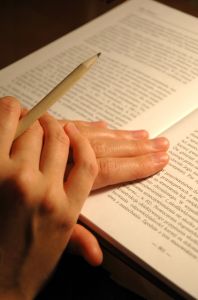 Research evolves from education, expression, and collaboration. EHU seeks to identify new research directions and build research initiatives across the disciplines taught at the university. EHU is investing in its faculty to attain higher levels of achievement in every field of study.
EHU's Research Division is responsible for the overall coordination of research activities at the university. The Research Division:
Organizes and coordinates research of EHU's academic departments and research subdivisions (institutes, centers, laboratories)
Works to improve the quality of research at EHU as well as its regionalization and internationalization
Supports the connection of research and teaching
Promotes the development of doctoral programs and advanced education
Organizes and coordinates EHU's publishing activities
Click here to view the Research Division's annual report for 2013-2014.