Vilnius is a vibrant European capital with a population of more than one-half million residents. Vilnius has always been a mosaic of diverse cultures and its historic core is renowned as one of Europe's oldest (for a virtual tour, click here).
It is unlikely that you will ever be bored in Vilnius. For its relatively small size, Vilnius offers an astonishing array of cultural activities, including numerous galleries and museums, like theNational Gallery and the Contemporary Art Center; theaters, including a Russian Theater;symphony and chamber orchestras; music clubs and night clubs; street fairs and art walks, like "Tebūnie naktis"; cinema, etc.
Though European cuisine predominates in Vilnius, you will find food from all over the world here in all manner of coffee-shops, restaurants, inns, pizzerias, grill-bars, wineries, and pubs. Of course, restaurants that serve traditional Lithuanian fare are also plentiful.
Shopping centers and supermarkets abound and almost all of the products and services available in any European capital are available here. The largest shopping centers, Akropolis and Ozas, are located outside the city center, not far from EHU's campus. Akropolis, for example, is not only a shopping mall, but also an entertainment center with eight cinema screens, numerous restaurants, bowling, and an ice-skating rink. Europa and Panorama are two smaller shopping centers closer to the city center, also conveniently located not far from EHU's campus.
EHU's Student Service can help you get oriented in advance of or during your stay in Vilnius.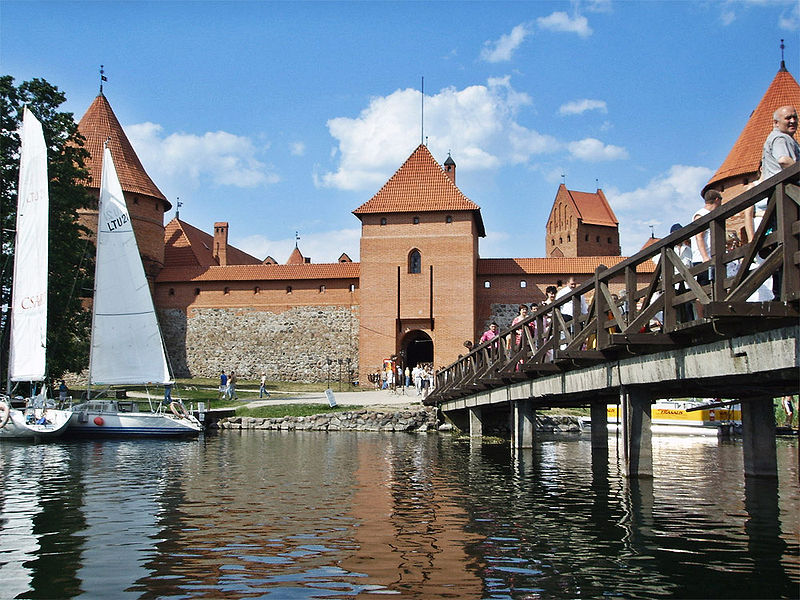 Numerous recreational opportunities exist in and around Vilnius. Lithuania is particularly known for its
lakes. The Green Lakes (Žalieji ežerai) are the closest to Vilnius and easily accessible from EHU's campus by a bike path along the river Neris that passes Verkiai, an historic estate.
Trakai, one-time capital of the Grand Duchy of Lithuania, with its medieval castle and pristine lakes is within a 30-minute drive. Buses and trains can also take you there for a tour of the castle, boating, swimming, and other recreational activities.
For more information on recreation in and near Vilnius, click here.
For more information about life in Vilnius, see: